Man Rapes Wife Claims Sexsomnia
If you were married to someone for at least five years and they confided in you they have sexsomnia, how would you respond?
Would take a the time to understand sexomnia and accept the person who trusted and loved you enough to lay their soul bare about their sleepsex affliction?  Or, are you the person that turns on whom you love and married when times weren't to your liking?
So, how does the headline, "Man Rapes Wife Claims Sexsomnia," happen?
Who Rapes Partners While Sleeping?
Take a look at the original article below from the NZ Herald as originally written by Catherine Gaffney.
If you find this article insightful then please like and share.  Thank you.
Man Rapes Wife Claims Sexsomnia
Jailed for five years: Man who raped his wife while she slept and then claimed 'sexsomnia'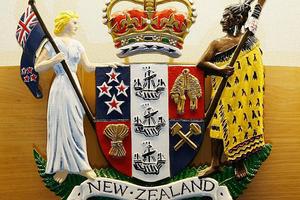 A man who claimed he had "sexsomnia" has been jailed for five years for having non-consensual sex with his wife while she slept.
The 42-year-old man, who has name suppression, was convicted of sexual violation by rape and unlawful sexual connection and two representative charges of indecent assault in the Auckland District Court today.
The public gallery was packed with supporters for the man, who smiled throughout the proceedings, and a large card was being passed around for people to sign and write messages for him.
According to court documents, his wife, who also has name suppression, awoke on several occasions over a five-year period to her husband penetrating her. She initially accepted his self-diagnosis of "sexsomnia" – a condition in which a person engages in sexual activities while asleep – but later laid charges.
Crown prosecutor Mark Harborow described the actions as a "gross breach of trust" and said the complainant was "inherently vulnerable" because she was asleep.
The man's defence lawyer Paul Dacre admitted it was "a strange case" and accepted the vulnerability of the relationship but said there wasn't a great deal of premeditation in the case.
He also pointed to the man's "extensive work in the community", extensive character references and large number of supporters in the courtroom.
Judge Gibson said a marriage was not a licence to engage in non-consensual sexual activity but said the man was entitled to considerable credit as he had led "an exemplary life" up until the point of the offending.
The man said "God bless, love you guys" to his supporters as he left the courtroom.
SOURCE:  NZ Hearld.  Author Catherine Gaffney.  SITE:  http://www.nzherald.co.nz/nz/news/article.cfm?c_id=1&objectid=11555906&ref=rss
So, What would you do?  Comment how you feel about the Man Rapes Wife Claims Sexsomnia scenario.